Essential Considerations in the Redesign of an E-commerce Website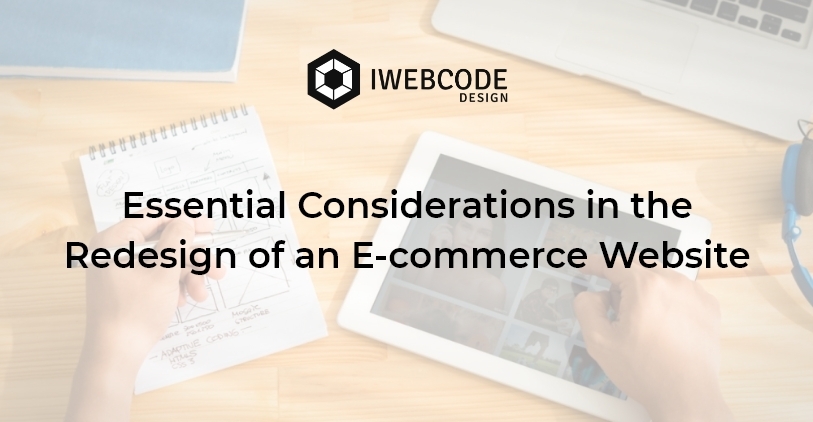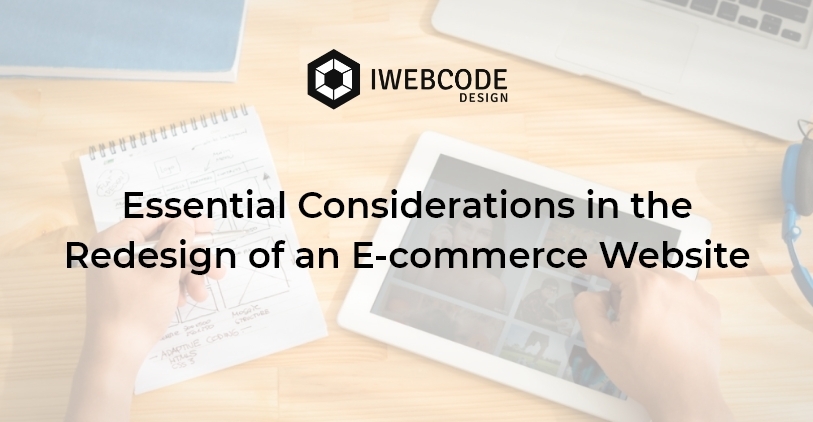 An E-commerce website is a place where one can do business of any kind like sales and purchases. When we build any website we all have to take care of all kinds of essential Considerations in the Redesign of an E-commerce website. We redesign anything because it needs a refresh check because viewers want new things to do surfing. Moreover, A website is a marketplace for online shopping lovers. Considering and redesigning websites every 6 months would be a good push to your E-commerce business. For a business person, it is important to add current fashion options and others like prices and information regarding the new stock is important. Each bit of the website should always be up to date.
There is a vast competition of E-commerce businesses in the world as every second person has their own Ecommerce website. 
Important Elements need to be in mind while Redesigning a Website: 
As an Ecommerce business holder, it is important to know about the essential Considerations in the Redesign of an E-commerce website. To redesign any website, doesn't mean that you have a bad website. It actually means that your website needs fresh oxygen. Let's get it started. 
Things all need to get updated is as follows:
After your website went on air and got famous, you became the busiest business person. Day by day you get many orders each month. You earned much trust from your customers and it became an opportunity to take care of each customer. But what if you have not updated your customer list? Here you made a blunder mistake. Now it's time to make a move. Upgrade your customer list and design in such a way that there would be an option of automatically adding customers' names and leaving no chance of any single miss. 
Personalize Website with new Colors and Design
When a customer visits any website what would be the first thing that attracts them in just one blink? It's the appearance of the website that is how it looks. One step of interest has been added from the very first scene of the website. Upgrade your website's themes, style of fonts, colors in an impressive way which automatically gives your website a number of clicks and visits along with a boost in the business. Change designs and write captions in a catchy way. In addition, it is important to pay attention to your design choice as you are not supposed to put themes opposite to your product needs.
Otherwise, it will reduce your popularity. Choice of colors is also reconsidered before indulging them as this would be the presenting face of the website. Avoid using old designs and color contrast. Creating an e-commerce website is supposed to be the best start for your business.
Update Categories of Products and their Prices
For a successful business, a professional website is the first choice ever. All need to do is pay keen attention to the essential Considerations in the Redesign of an E-commerce website. A busy website is all set to get popular when it has the latest categories of its products and buyers will not wait for your website to be upgraded, so now it's up to the business person at which time he needs to redesign your website. Moreover, Prices also need to be updated as you can't keep telling each customer about the price of each product individually. As per the rules, a website holder needs to release an article for the update of their website and request in a humble way to the viewers. Don't take too much time to redesign your website.
Save the current Data and work hard on the Security level before Redesigning your Website
It is important that you save your current and earlier data before redesigning the website. It can be a safe side for the website's important data that work strictly on redesigning. Security is the major part of your website so it is important to pay hard attention while you redesign your website as you need to take care of your earlier data and add more security options in the new upgraded website. Because most people like to do an online payment, it's your responsibility to take care of the details which they share while making transactions.
Conclusion
All the above points need to be considered while redesigning your website. As these are the important steps on the basis of a good and productive website. Always try to take help from an expert of websites while you redesign your website. Don't even try to overdo your website as it will affect your website. Professionally redesign your website which only takes you to be successful. 
For more details visit the website IWEBCODE.