Wix Vs WordPress Development – Which One to Choose For Your Business Website?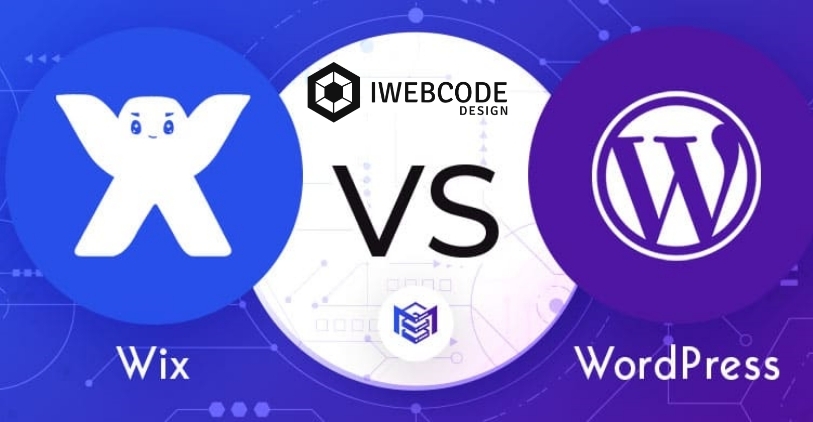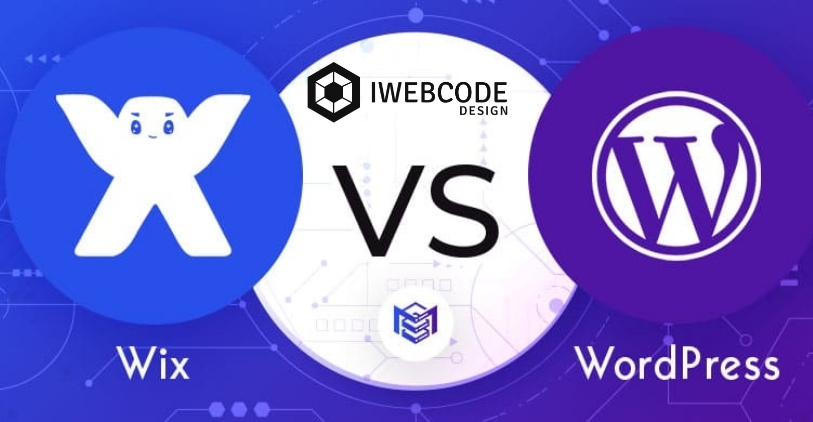 There are plenty of websites present in the market along with their own specialties. Sometimes it is hard to choose the right one for business. Now the technology has raised the level of building websites in a plethora of ways. Whereas the comparison of Wix vs WordPress development is going to be interesting and In the business, for instance, each business goal is to win or to reach the top of the business level. Because of these websites, many businesses are running smoothly and steadily. Two famous websites are competing with each other in the market. On the other hand. Surprising thing is that both the websites are best in their own place. These websites are Wix and WordPress.Through this discussion, we will find out which would be the best business website.
First, Let's Go Through Their Definitions
1. WIX
It is a cloud-based platform for making websites which is free of cost. An Israeli company is the founder of Wix. Moreover, it provides different ways of using its tools in an easy way for developing the website. Along with it, to customize a website all need to do is drag and drop the options and the website seems easy to create without any difficulty. The most amazing thing in this Wix is, s first time visited user can play with its tools in one go. Wix can make lots of websites like of Art, business, Fitness, beauty, restaurants, and blogs. There is no topic that can be not made by Wix.
2. WordPress
WordPress is the simplest website builder. On the other hand, these days most people are using WordPress as this is a popular one. On the internet, 40% of the website are created through WordPress. In WordPress, there is a tool named Content management system which helps to settle down all the aspects of the website. Creating a website through WordPress is now easy for everyone, there is no need to be a developer to use it.
How WordPress and Wix Works?
It is not difficult to work with Wix nor with WordPress. All need to do is

Signup first and both have different ways to sign up.

After the sign-up process, just login into your account with the given Id and password.

When you logged into your account, they will ask that what kind of website you wish to create. Along with simple questions.

By following the rules of Wix provides you with many options with readymade templates that you can use according to your choice.

Wix will let you create your website with ADI (Artificial design intelligence). whereas WordPress is working i

in addition to it, Wix will let you use your own stuff in the making of the website.

In WordPress, you need to buy hosting and domain but it's free in WIX.

After completion of the website, Easily generate it and explore the new experience. It happened on both sides.
The most reliable reason to use Wix is free to use and customize in your own way. Whereas WordPress is paid for better results.

There is no need to learn codes before using Wix. Nor WordPress is maintained with codes at some steps.

Moreover, They provide a bunch of things like website builder, web hosting along with SEO for websites, and most importantly higher security.

Wix has its own supporting team for its users. It helps them 24/7 whenever they find problems on their website.
For building a website, no need for special skills. You can build your website easily without any need for Codes.
Now, here comes another part of the Wix vs WordPress development comparison.
 Result of Comparison Between WIX and WordPress Development
It would be a pretty close competition of Wix vs WordPress development. Hence, Wix is the best CMS as it has many easy and reliable qualities. Along with the above things, here are the more clear points that target the declared Wix as the best CMS as compared to WordPress. 

Wix Shoutout permits you to gather contact subtleties of possibilities who communicated revenue in your site/item/support and speak with them through email showcasing efforts.
If you use video for showcasing and correspondence purposes Wix Video is a really valuable instrument. Simply transfer your recordings and pick design. There's likewise a live transfer video choice accessible in which watchers can remark continuously.
 Wix eCommerce you can create coupon codes, oversee orders, browse different item page formats, and have a very much planned retail facade. Extraordinary answer for little and medium-size shops, no commissions takes from deals. Wix Events allows you to make staggering solicitations, sell tickets and follow and speak with participants. They let you add explicit capacities to your Wix site.
More Insights
While altering your site, WordPress doesn't show the progressions you make to your front-end plan continuously. That implies essential HTML/CSS information has needed to redo your picked topic. If you don't have any coding abilities, altering your webpage might demolish your front-end (the manner in which your site looks to your guests). Changing starting with one WordPress subject then onto the next is surprisingly straightforward, yet doesn't generally answer your requirements by and large some code changes are required to arrive at your site's beneficial look and usefulness.
Wix has only one version which is easy to understand by a first-time visitor. Along with it has a bunch of options that are easy to use and if we talk about WordPress

then it is also easy to use but for other work and for running it online, web hosting and a domain name are needed. In addition to it, It has plugins that are not easy to understand by a simple user but it is the most trending website builder these days along with the first choice of Famous companies.

So, it is clear that if a user is new in building the website for his business then WIX is the right option, and later he can move to WordPress for the competition. It would be their choice. Hence, None of the website builders are bad. Both are the trending website builders of the world.
   Reason for using Wix
This site is for those people who want to do business worldwide. It has tools like ADI and SEO along with analytics which helps the user whenever they got confused in any option of it. A very powerful feature generated by Wix is for people who are new to creating a website. It not only guides you step by step but also gives an easy option to create a professional website.
Hence, the comparison of Wix vs WordPress development has covered many features and justified on all kinds of platforms.