5 Important Steps while Choosing a Web Development Company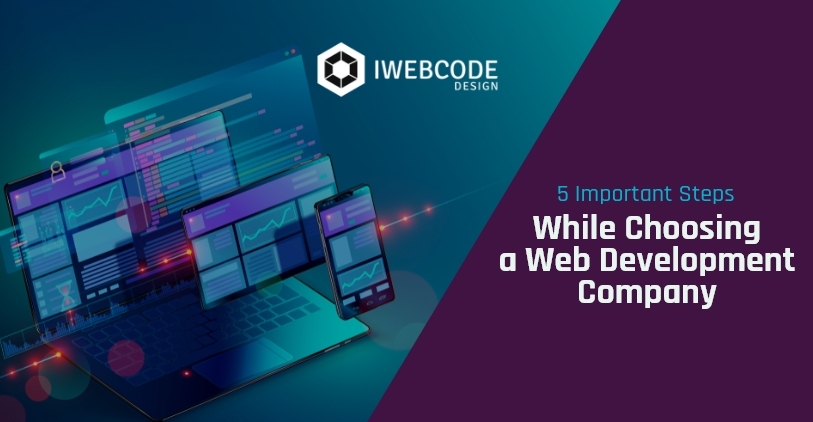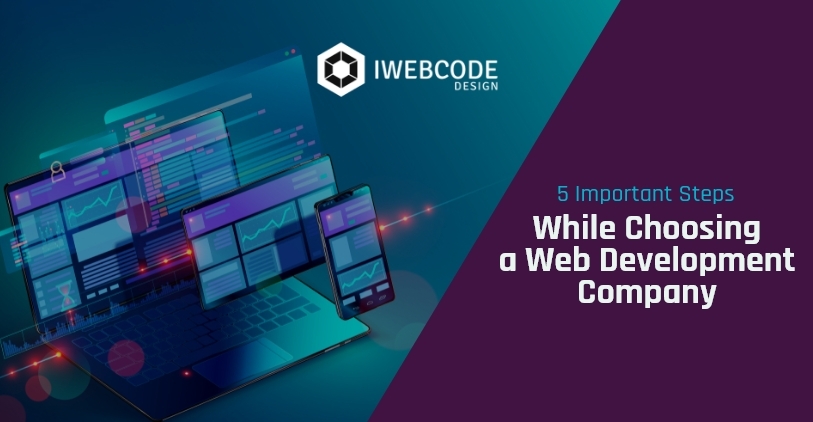 Nowadays, websites have become the front face of every business. Along with it, it represents the quality of a business and its future. Covering all vital parts of the website takes the business high. Now there are plenty of ways to create a website. A new businessman does not know the proper concept of a Website that how it all started and from where to start. At this moment a big question arises is what do you do when you need a new website? You create it yourself or contact a Web development company, But here again, confusion is how do you know which company would be best to choose and what things that company must have? Here we will solve all these questions.
So, while choosing the right web development company, which can be trusted and provide your task in time along with quality work. Many other factors need to be considered while choosing a Web development company. When you hire a company to work for your website then that would become a serious relationship between both of you because that company is going to invest their time in your website for many upcoming years. Similarly, a Web development company in Mohali is the best at providing the services.
Here are important steps for choosing the Best Web Development Company.
1. Research well
When you decide to start a business and you need a website, Surely, once you say that I need it immediately. You opened google to search for a web company. Without hesitation, you choose the very first option and go with it. Seriously, for a second, just think. You want this website for your business, the actual meaning is for your future investment and you are trying it in such a rough way. What if, it does not go with the time, it also can lead your website down. It must have cost you less but what about the security features? So, all you need is a well-researched time. Take your time, search for all kinds of web development companies. Here are the few helping points which need to be considered before all of that.
Choose a High rating Web company

Check reviews

Check the time period in which they provide the project.

Check the quality of their work through the websites they designed.

Check the different designs choice according to the current development
For instance, A web development company in Mohali is always ready to serve its services.
2. Support Factor
A good web development company always provides some tools through which a user can solve all the problems by himself. Like software updates, Generate new apps. They also provide the security keys which protect them from spam, hacking, or any kind of viruses. On the other hand, A Professional web company should always ready to react at any time if a user contacts them regarding any problem with their website. Like A Web development company in Mohali that covers all the vital parts of providing its best services.
3. Quality in the Project
 If we talk about Web development companies in Mohali. Then a Company named IWEBCODE is a company who provides best technological services in many ways like.
Designing websites

Development

Online marketing 

Technology

Content strategy
They not only provide the best work but also provides the best of all. Each design concept is unique. They have the best experience along with the best reviews. Each design is filled with the new and latest editions. The best thing about this company is they always take care of their clients. The way they listened to their client's likes and dislikes about the website's designs is impressive.  They provide your website just like you want. In other words, they design your imagination that gives your reflection in a technical way. Is it amazing?
4. Honest Charges of a Web Development Company
When you choose a Web development company prices matters a lot. What if a high-charged company has few flaws in its work. Never trust a company by its high price, Always go through its reviews first and react later. It is not a lie that all most all web development companies have high prices for their work because it is a technical sharp work. All you need to sign a contract for assigning a project and according to that project prices will be decide. Every web development company has compulsory charges for hosting but also it has some variations. While you are approaching the Web development company do not ever try to go for cheap price projects otherwise you yourself create a half build website which would be not good for your business. Whereas Web Development company in Mohali has marked their success in building best projects.
5. Check the Portfolio of a Web Development Company
Easy and straightway of finding a trusted Web development company is going through its Portfolio which mostly everything described the company. That would be an easy and time-consuming way. Check all the categories of the portfolio and observe each bit of it. Because you are going to choose a platform you are going to be a part of your own confidential website. Hence, Choose patiently and choose the best.
For more details visit the website IWEBCODE.