What are the benefits of building a website using Node.js?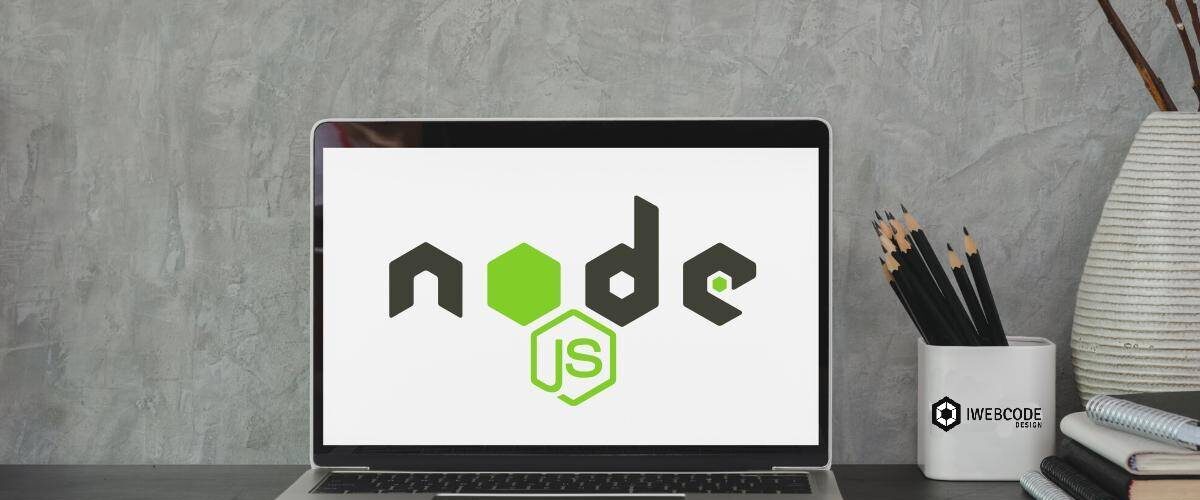 Node.js is the backbone of nearly half a million websites around the world, including several that receive a lot of traffic, such as AliExpress.com. These figures are interesting since they show that node.js is becoming more popular among developers. Even though it is completely distinct from the other server-side programmes in that node. JavaScript delivers js, which is open source and cross-platform.
To begin, node.js allows developers to run JavaScript on the server-side as well, allowing the frontend and backend programming languages to be combined: a substantial benefit and convenience. Node.js also performs admirably on online apps, speeding up the development process in process.
This begins to touch on the advantages of creating in the JavaScript runtime environment, but let's dig a little deeper into the advantages of developers using node.js in web apps.
Why Node.js?
The Node.js platform is a JavaScript-based server-side runtime environment. This is great news because it means developers can now utilise the same solution for both the frontend and backend of web apps. Later, we'll go through what Node.js is used for in greater detail.Node.js services are becoming increasingly popular, which is why new features are being added all the time. At least twice a year, a software engineer can count on a brand new release. The current Node.js 14 Long Term Support version will be supported until April 2023. JavaScript developers use Node.js to create dynamic web pages using server-side scripting. User requests are processed on the server-side, or web server, rather than on the client-side, or web browser, using server-side scripting.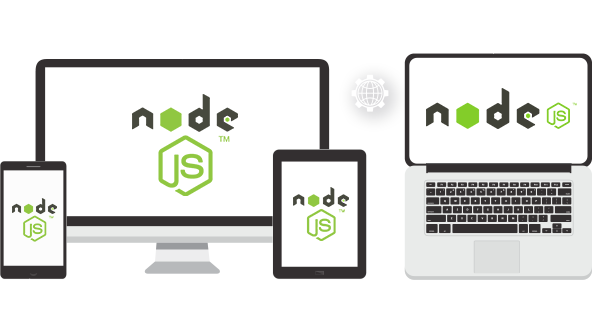 Is Node.js is good for large web apps –
Node.js is a runtime environment for JavaScript that allows you to create sophisticated online applications. It's a fast and light platform that comes with a minimal minimum of modules, such as npm, instal, uninstall, and update, that is required for building scalable apps out of the box.
Professional platforms like Linkedin, Netflix, Uber also use Node. JS
Benefits of building a website using NODE JS?
Easy learning – There is no steep learning curve with js. Once you've grasped the fundamentals of JavaScript and Object-Oriented Programming, coding in Node.js is relatively simple. It's sufficient to get started. The most difficult parts are remembering the client-server paradigm and keeping up with the Node's asynchronous flow. The most difficult parts are remembering the client-server paradigm and keeping up with the Node's asynchronous flow.
On Github, there are a plethora of interactive courses, tutorials, and examples that may make learning a lot more fun.
Making things simple – Before launching a product, entrepreneurs wear multiple hats and confront numerous hurdles. It's no wonder that they desire to simplify their lives as much as possible. As a result, when they use Node.js, they like how easy it is to share a single language on both the server and client sides and how there is no need to transition between the back-end and the front-end. This means that js applications require fewer files and code than those created in alternative front-end and back-end languages. You may also reuse and share code between the front-end and back-end sections of your programme, which will help you save time during development. Everything is in one place: one code, one deployment.
Increase the responsive time of your website – Did you know that by switching from Java and Javascript to js, Netflix was able to reduce their startup time from 40 minutes to under 60 seconds? That's impressive, isn't it?
Well, it's a given that a steady stream of requests has a major influence on an app's response time and performance, primarily in a negative way if your tech stack isn't up to the task.
Here, Node.js' single-threaded event-loop paradigm provides a non-blocking asynchronous architecture while using fewer resources and producing fewer threads. This improves the responsiveness of your programme by allowing it to handle several concurrent users.
Build cross-platform applications – You can use js to construct cross-platform real-time web apps using platforms like Electron and NW.js. This eliminates the need to write separate code for different desktop versions such as Windows, Linux, and macOS. Your development team will be able to create native desktop apps in the future without needing expert-level knowledge of Objective-C, C#, or any other language. Additionally, your Node.js engineers will have unlimited access to Google Chrome Developer Tools to build, debug, and create code. This powerful technique is used in web development using Javascript frameworks like AnjularJS, Vue.js, and React for the frontend and Node.js for the backend. It has enabled full-stack developers to take advantage of the benefits and opportunities that node.js provides.
Cost-effective with the Fullstack US – Because js allows developers to create server-side code in Javascript, we can create code for both the frontend and the backend with simplicity. One of the most significant advantages of node.js is that it eliminates the need for two resource teams, as well as saving a significant amount of time, money, and energy for overall project development.
Final Thoughts – 
These are only a few of the firms that employ Node.js in the broader scheme of things. There is a slew of others, for similar or dissimilar reasons. To recap, several of the organisations you learned about here can agree on a few things about the Node.js framework.
First and foremost, Node.js is extraordinarily quick, as seen by its reputation for accelerating web pages.
Node.js may also be used for UI development, and many of the organisations that employ it do so regularly.
Last but not least, Node.js has a lot of features.
It's crucial to note that these organisations that employ Node.js and its capabilities don't magically whip out top-notch apps with a flick of their fingers. Senior software developers manage their software settings, and if you want to attract half the attention that they have, you will need professionals as well.